Business and Information Technology, Management of Information, B.S.
Why Study Information Technology at Montana Tech?
As a BIT major with the IT option, you will learn how to analyze a variety of data in support of decision making to create value for a company using the latest technologies.
Become Career-Ready
More than 50 percent of all U.S. economic activity is related to information technology (IT). Technology is critical to business and operations in today's world. Investing in a degree that teaches you about the innovative ways IT is used to help organizations succeed will assure you a high starting salary at graduation. A major shortage of information systems professionals also means there are more job opportunities available than there are graduates.
Outstanding Faculty 
Above all, students can be assured Business Department professors are both knowledgeable and committed to teaching accounting; we proudly count two certified accountants as faculty members.
Excellent Facilities
When studying in the Business Department you'll have access to exceptional computer labs equipped with double monitors, SAP Enterprise System software, and more.
Hands-on Learning
Through hands-on learning experiences, such as class projects, case studies, business simulations, and a senior capstone project, you'll learn to apply business concepts to real-world business situations. Your faculty mentors will also help connect you to high-quality, hands-on business internships with companies of interest to you.
Spectacular Location
Beyond having access to business internships and job opportunities, Montana Tech's location in Butte, Montana, provides you with endless outdoor opportunities, including hiking, biking, skiing, and fishing. Historic Butte also offers a vibrant art scene, with galleries, music venues, festivals, and theaters.
Study Business and have fun too 
Expand your business education by getting involved in student activities and clubs right on the Montana Tech campus. Take a break from your business studies to hike hundreds of miles of maintained trails, including the Continental Divide Trail, or go mountain biking, fly-fishing, or backcountry and cross country skiing — all just minutes from campus.
Prepare for Your "Next" 
From engaged business faculty to outstanding Career Services, Montana Tech has the resources, support, and connections you need for a successful business future. The business  program boasts a 100% outcome rate over the past 10 years, including placement in professional and graduate programs. Through the business degree you'll meet all of the prerequisite courses you need for admission into an MBA program.

Engaged Faculty with Experience & Expertise

SAP University Alliance Member

Minor options
Earn a business minor in Accounting, Management or an Oil and Gas Landman Certificate
What Is Information Technology? 
Montana Tech Business and Information Technology students learn to manage information systems and networks that drive business and industry. 
What Kinds of Jobs Do Information Technology Graduates Get? 
Careers in IT offer high-paying jobs with tremendous job growth and multiple career paths. Many graduates work directly for IT companies, but you can work in nearly any company.
You will have job opportunities in a variety of industries, including entertainment, national defense, petroleum, transportation, education, health care and finance. Information systems are also key components in the success of other functional business areas such as accounting, supply chain management, finance and marketing.
The Montana Tech Business Department prides itself on preparing graduates for the dynamic world of information technology. This is your opportunity to join a team of motivated students to help the organizations of the world effectively manage information technology!

$42K Average Starting Salary

14:1 Student to Faculty Ratio
The Montana Tech business program is, in one word, rewarding. It has prepared me very well. Obtaining this degree was one of the best decisions I ever made.

Kevin McConnaha, Class of 2014

Retail Vendor Manager, Amazon
Explore Classes for Business and Information Technology- Management of Information 
Supplement traditional business coursework with state-of-the-art information technology through this undergraduate business program. The curriculum in the business and information technology degree focuses on preparing you to make business decisions and solve business problems by using information technology and analytical tools.
Courses will focus on business process analysis, project management, evidenced-based decision-making, the information value-chain, ddatabases and business modeling, and systems integration.
Learn More About Business at Montana Tech
Business Department
Meet faculty, explore our research expertise, and more.
Letters and Sciences
The College of Letters and Sciences offers numerous programs.
Catalog Details
Get semester-by-semester info about business and accounting courses.
Related Programs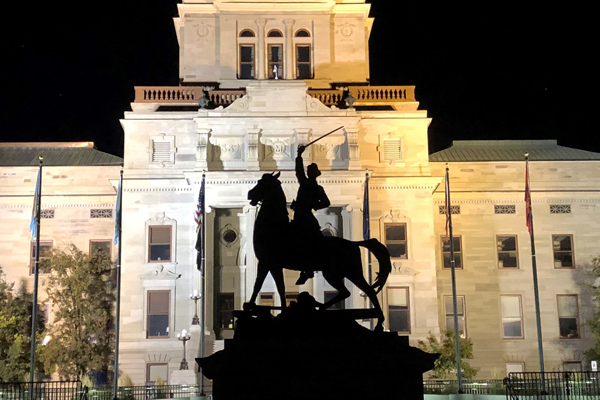 Helena College
The Montana Tech Department of Business enjoys a longstanding relationship with Helena College that allows us to offer our courses on the Helena College campus.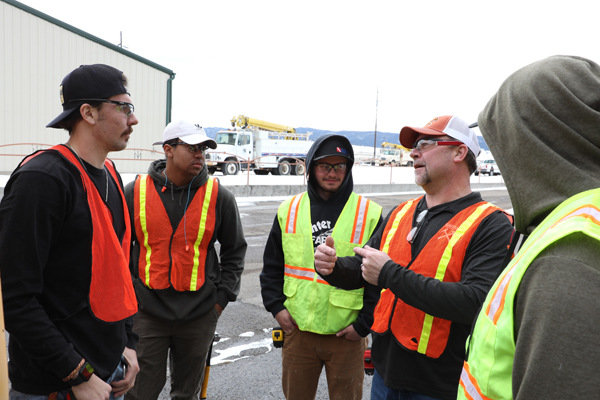 Construction Management Track
Designed for students who have an AAS in Construction Technology - Carpentry, Civil Engineering Tech or Drafting Tech.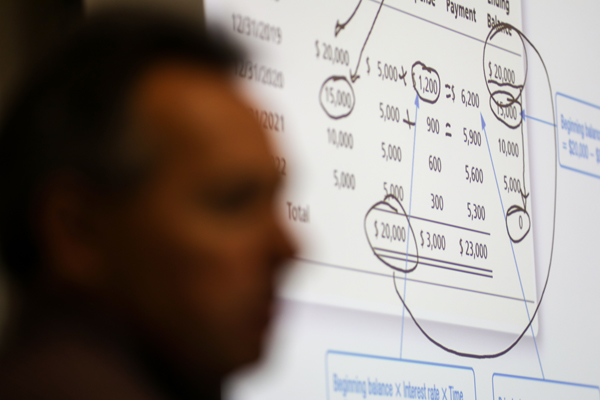 Business & Information Tech-Accounting
The Accounting Option is designed to provide students with a solid foundation towards the many career opportunities available in accounting.
Connect with us.
We can answer your questions and help you get started.
Tim Kober
Professor, Department Head
(406) 496-4457
tkober@mtech.edu