Montana Technological University
At Montana Technological University, we pursue science-based and up-scalable practical research to create impactful solutions for communities, the environment, industry and governments. We achieve these goals through opportunity identification, innovation and interdisciplinary collaboration.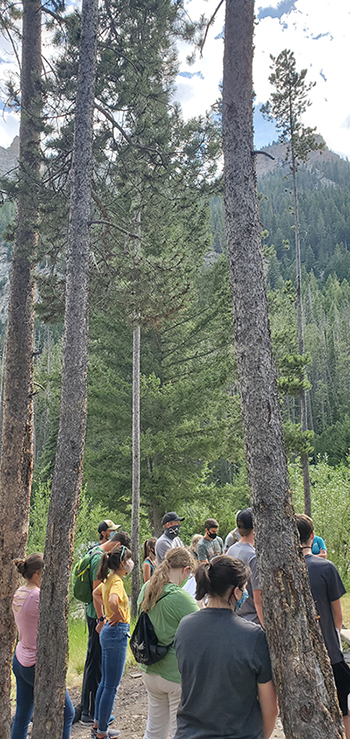 At the turn of the 20th Century, the city of Butte, Montana (home of Montana Tech) supplied the copper needs to electrify the US, creating thousands of miles of abandoned underground hard rock mines. Today, metal-laded acidic waters from these abandoned mines drain into the Berkeley Pit Superfund Site- which is the headwaters of the largest Superfund Site within the US. Beyond Butte, the State of Montana estimates there are more than 3,000 abandoned coal mines and more than 3,700 abandoned hard rock mines in the State.  The Western states (including Alaska) have an estimated 150,000 abandoned hard rock mines, and nation-wide there are up to 500,000 abandoned mines in the country. Without intervention, many of these abandoned mines continue to contaminate the environment and in many cases, including that of Butte, Montana, result in multi-generational remediation and perpetuity management problems.  However, they also present a potential opportunity. 
This center addresses a number of important questions, including
Can critical minerals be extracted from mining wastes and power our next great electrification efforts?
Can the remediated lands provide greater use as renewable energy locations or restored lands for carbon sequestration?
Can we use our waste materials to aid in our environmental clean ups and restoration?
Can we improve the resiliency of the remedies as our climate changes?
Questions such as these require the expertise, testing and result communication that this center provides.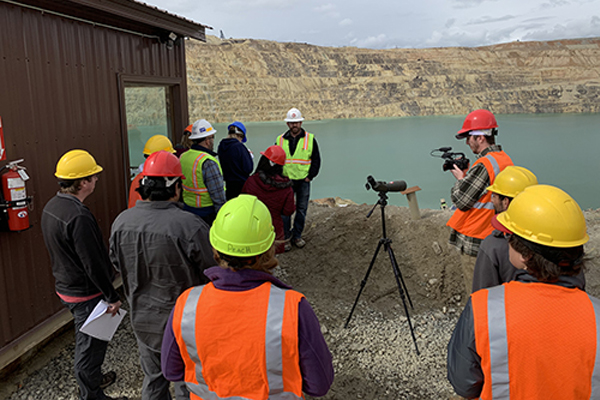 Montana Technological University's longstanding expertise in environmental remediation/restoration, geology, mining, mineral processing, energy and geo-chemistry, in addition to its connection with Highlands Trade and Technical College, positions it well to tackle these challenges. The linked research projects will evaluate opportunities for resilient, effective and value added remediation and restoration of impacted lands— thereby reducing the nation's protracted site clean-up and underutilization of remediated properties. The program will be carried out in partnership with the on-campus Center for Advanced Material Processing (CAMP), the Montana Bureau of Mines and Geology (MBMG), the Clark Fork Watershed Education Program (CFWEP) and Highlands College- in addition to current and future industry, academic and community partners.   
Research Focus
The CERA collaborative research program is focused on both physical and societal aspects of environmental impact and restoration/re-use.
Advance the science for natural resource extraction waste management and decommissioning practices to improve and create new technologies and products which remediate and beneficially reuse waste resources while minimizing impact
Develop and evaluate energy transition environmental technologies, traditional knowledge and community socio-economic factors to make available for land reuse and environmental decision-making
Develop and evaluate climate adaption strategies which integrate carbon footprint assessment with technological development, design and evaluation
Develop and evaluate sustainable and reliable remediation/restoration techniques which take into account changing climatic conditions
Develop and prepare a workforce continuum for the future, K-12 [CFWEP], Trades and Technical [Highlands College] and graduate and undergraduate students to develop, design, install, operate and maintain our future natural resource facilities and restored ecological systems