Bachelor of Applied Science in Business- Helena College
Why Study Business at Montana Tech? 
Prepare for the dynamic global business environment through a business degree at Montana Tech.
You'll learn from Montana Tech faculty who bring extensive industry experience and expertise in business to the classroom. These experts have a teaching-first, mentoring mindset and will go out of their way to help you succeed.
Stay in Helena 
Students in the Helena area are able to work toward a Montana Tech Bachelor of Applied Science (BAS) business degree without ever leaving Helena.
The Montana Tech Department of Business enjoys a longstanding relationship with Helena College that allows us to offer our courses on the Helena College campus. Students under this program are able to specialize in accounting or management.
Montana Tech also typically offers at least two of its required courses each semester, including the summer semester, under a traditional classroom format on the Helena College campus. Other courses are available through distance delivery or an online format each semester if students would like to finish the program in a more timely manner. Courses are offered under a fixed schedule and students in the program are highly encouraged to work closely with their advisor to ensure a timely completion of the required coursework.
Helena-based students interested in the Montana Tech Bachelor of Science program in Business are also able to do a large percentage of the course work on the campus of Helena College. The Bachelor of Science program includes coursework in information technology and allows the student to pursue options in accounting, marketing, management, information technology, or health information technology.
Build on your AAS
This joint program is specifically designed for place-bound students who have an Associates of Applied Science (AAS) from Helena College and are interested in working toward a baccalaureate degree. All Montana Tech classes are offered either in the evening or in a distance or online format.
Outstanding Faculty 
Above all, students can be assured Business Department professors are both knowledgeable and committed to teaching accounting; we proudly count two certified accountants as faculty members.
Hands-on Learning
Through hands-on learning experiences, such as class projects, case studies, business simulations, and a senior capstone project, you'll learn to apply business concepts to real-world business situations. Your faculty mentors will also help connect you to high-quality, hands-on business internships with companies of interest to you.
Prepare for Your "Next" 
From engaged business faculty to outstanding Career Services, Montana Tech has the resources, support, and connections you need for a successful business future. The business  program boasts a 100% outcome rate over the past 10 years, including placement in professional and graduate programs. Through the business degree you'll meet all of the prerequisite courses you need for admission into an MBA program.

Engaged Faculty with Experience & Expertise

SAP University Alliance Member
Earn recognition in the global business market 

Minor options
Earn a business minor in Accounting, Management or an Oil and Gas Landman Certificate. 
What Kinds of Jobs Do B.A.S. Business Graduates Get? 
According to the U.S. Department of Labor Bureau of Labor Statistics, the employment of business and financial operations occupations is projected to grow 7% through 2028, faster than the average for all occupations. Globalization, a growing economy, and a complex tax and regulatory environment are expected to continue to lead to strong demand for accountants and auditors. Increasing usage of data and market research will lead to growing demand for market research analysts. The median annual wage for business and financial occupations was $68,350 in May 2018, according to the Bureau of Labor Statistics.

$76,570 median annual salary
For business and financial occupations, 2021

7% projected growth
Through 2031, about average for all occupations
The Montana Tech business program is, in one word, rewarding. It has prepared me very well. Obtaining this degree was one of the best decisions I ever made.

Kevin McConnaha, Class of 2014

Retail Vendor Manager, Amazon
Explore Classes for B.A.S. Business-Helena College Program
The Bachelor of Applied Science Degree in Business is a more general business degree when compared to the Bachelor of Science (BS) degree. Students enrolled in the BAS program will complete most of the same business coursework as our BS students, but the Bachelor of Applied Science program is unable to place the same emphasis on information technology as our Bachelor of Science program due to the fact we work with the student for two years. Graduates of the BAS program are highly successful in gaining employment or in continuing their education in a graduate program.
Learn More About Business at Montana Tech
Business Department
Meet faculty, explore our research expertise, and more.
Letters and Sciences
We offer degree programs in the Business Department. Choose one right for you.
Catalog Details
Get semester-by-semester info about business and accounting courses.
Related Programs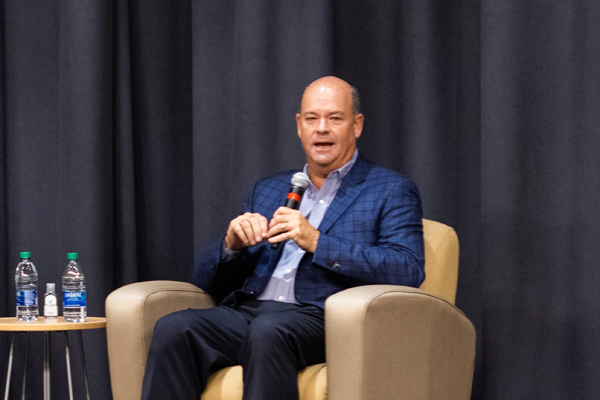 Management of Information
Design, build and maintain information systems that support both business operations and managerial decision-making.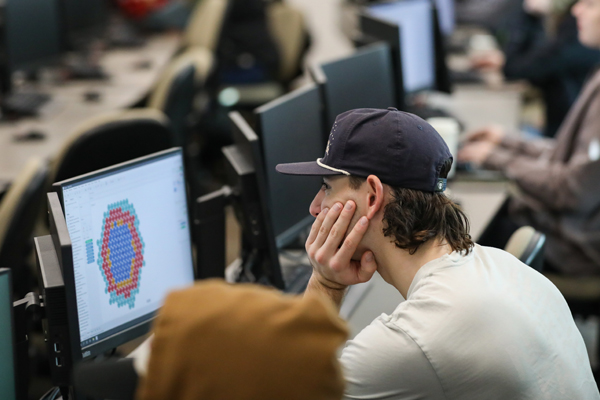 Business & Information Tech- Accounting
The Accounting Option is designed to provide students with a solid foundation towards the many career opportunities available in accounting.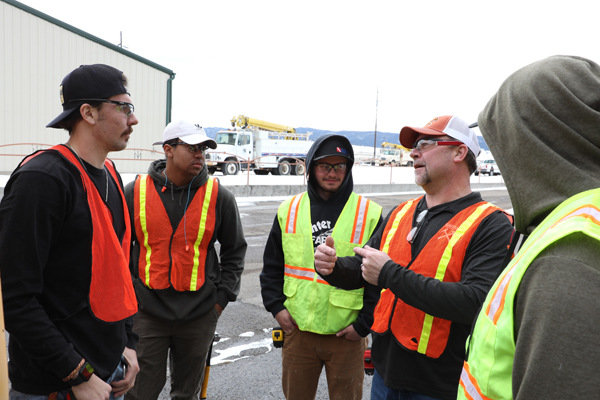 Construction Management Track
This program is designed for students who earn an AAS in Construction Technology - Carpentry, Civil Engineering Technology, or Drafting Technology.
Connect with us.
We can answer your questions and help you get started.
Tim Kober
Professor, Department Head
(406) 496-4457
tkober@mtech.edu