Business, Accounting Track, B.A.S.
The Accounting Track under our Bachelor of Applied Science (BAS) program is designed to provide students with an opportunity to continue their education beyond an Associates of Applied Science degree. 
Why Study Accounting at Montana Tech? 
The BAS degree is designed to complement the Associates degree in that students can finish their Bachelor's degree in approximately 2.5 years, or six semesters.  This additional investment will provide a solid foundation towards the many career opportunities available in accounting.
Outstanding Faculty 
Students under this track will have the opportunity to work with faculty members who have a passion for teaching.  The members of the Business Department faculty bring a wealth of both academic and industry experience into the classroom and focus on learning through experience.  The Department has achieved standalone accreditation by the International Accreditation Council for Business Education (IACBE).
Internship and Employment Opportunities 
The Accounting track provides the student with many options for internships or full time professional employment. Historically, Tech students finishing under the Accounting Track have been highly successful in gaining employment or in continuing their education. Students go on to accept positions in public accounting as well as positions in industry with for-profit and not-for-profit entities or with governmental organizations. Additionally, a number of our alumni have continued their education into various graduate programs including a Master's in Business Administration, a Master's of Accountancy, or Law School.
Prepare for Licensure 
A Bachelors in Applied Science requires 120 credit hours for graduation, but 150 hours are required to be licensed as a Certified Public Accounting (CPA). We offer a full complement of coursework in Accounting and Information Technology that can supplement the 120 and meet the 150 credit hour requirement. In addition, our accounting graduates are eligible to sit for other certification exams upon graduation including the exam to become Certified in Management Accounting (CMA). We also offer unique accounting coursework in the area of oil and gas that may prepare a student for a career opportunity in the natural resource industry.
Excellent Facilities
When studying in the Business Department you'll have access to exceptional computer labs equipped with double monitors, SAP Enterprise System software, and more.
Hands-on Learning
Through hands-on learning experiences, such as class projects, case studies, business simulations, and a senior capstone project, you'll learn to apply business concepts to real-world business situations. Your faculty mentors will also help connect you to high-quality, hands-on business internships with companies of interest to you.
Spectacular Location
Beyond having access to business internships and job opportunities, Montana Tech's location in Butte, Montana, provides you with endless outdoor opportunities, including hiking, biking, skiing, and fishing. Historic Butte also offers a vibrant art scene, with galleries, music venues, festivals, and theaters.
Study Business and have fun too 
Expand your business education by getting involved in student activities and clubs right on the Montana Tech campus. Take a break from your business studies to hike hundreds of miles of maintained trails, including the Continental Divide Trail, or go mountain biking, fly-fishing, or backcountry and cross country skiing — all just minutes from campus.
Prepare for Your "Next" 
From engaged business faculty to outstanding Career Services, Montana Tech has the resources, support, and connections you need for a successful business future. The business  program boasts a 100% placement rate over the past 10 years, including placement in professional and graduate programs. Through the business degree you'll meet all of the prerequisite courses you need for admission into an MBA program.

Engaged Faculty with Experience

Minor options
Earn a business minor in Accounting, Management or Oil and Gas Landman Certificate.
What Is Accounting? 
Montana Tech Business and Information Technology-Accounting students learn to manage the finances of businesses, organizations or individuals by creating, maintaining and auditing financial records and systems.
What Kinds of Jobs Do Accounting Graduates Get? 
A degree in accounting opens up a world of opportunity, from bookkeeping for small businesses to auditing, tax accounting, cost accounting and managerial accounting. There are opportunities in government, corporations, public accounting, nonprofits and entrepreneurship. 

$77,250 median salary
For Accountants, 2021

1,449,800 Accounting Jobs
In U.S. Workforce, 2021
The Montana Tech business program is, in one word, rewarding. It has prepared me very well. Obtaining this degree was one of the best decisions I ever made.

Kevin McConnaha, Class of 2014

Retail Vendor Manager, Amazon
Explore Classes for Business and Information Technology- Accounting
The Accounting Option under our Bachelor of Science program is designed to provide students with a solid foundation towards the many career opportunities available in accounting. Information technology is at the core of the Montana Tech accounting degree. This emphasis on teaching students how to both understand and use information technology sets our program apart. A minimum of 15 percent of our required coursework is based in understanding information technology and directly applying it to solving issues found in the business environment.
Learn More About Business at Montana Tech
Business Department
Meet faculty, explore our research expertise, and more.
Letters and Sciences
The College of Letters and Sciences offers numerous programs.
Catalog Details
Get semester-by-semester info about business and accounting courses.
Related Programs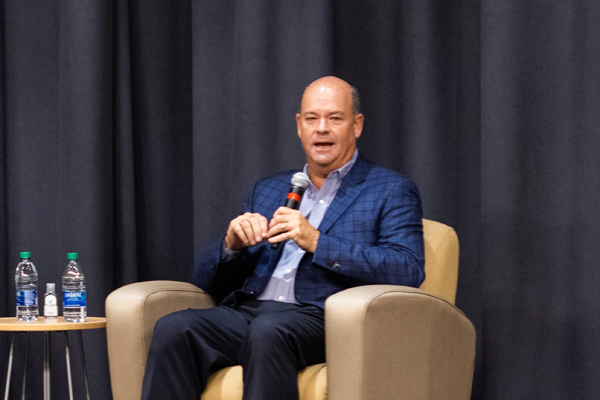 Management of Information
Design, build and maintain information systems that support both business operations and managerial decision-making.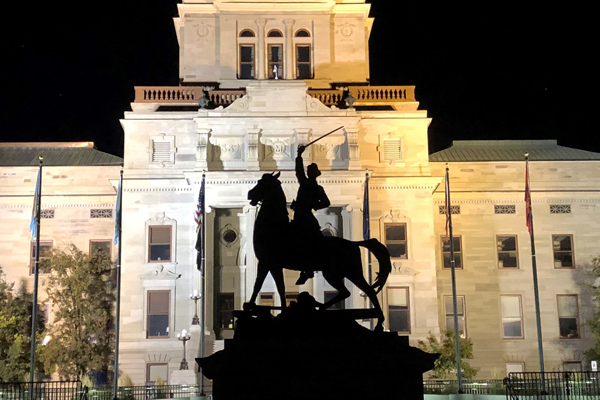 Helena College
The Montana Tech Department of Business enjoys a longstanding relationship with Helena College that allows us to offer our courses on the Helena College campus.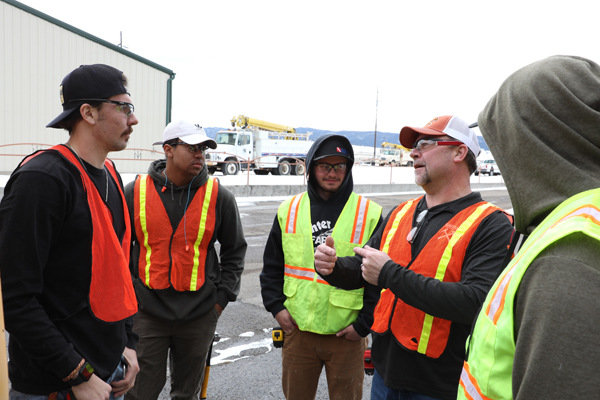 Construction Management Track
This program is designed for students who earn an AAS in Construction Technology - Carpentry, Civil Engineering Technology, or Drafting Technology.
Connect with us.
We can answer your questions and help you get started.
Tim Kober
Professor, Department Head
(406) 496-4457
tkober@mtech.edu