Mine Design, Operations and Closure Conference Schedule
Monday, May 8, 2023
Field Trip: Graymont's Indian Creek Limestone Plant and Ash Grove Cement's Montana City Plant
Guides: Paul Liner and Doug Kuenzli
8:30 am to 4:00 pm

 

(Bus will depart from the front parking lot at Fairmont Hot Springs.  Please check in at the conference registration desk before boarding the bus.  Hard hats, close-toed shoes, and safety vests will be required for all visitors at the mine site.  Hard hats and vests will be available, if needed.)
Breakfast and lunch will be provided.   
$160/person.
Corn Hole Tournament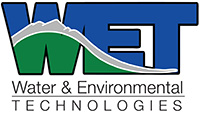 Join us for the 3rd Annual Conference Corn Hole Tournament, sponsored by Water & Environmental Technologies.
Register online or the day of the event beginning at 6:00 pm.
Draw for teams at 6:30 pm and start throwing at 7:00 pm.
2 free drink tickets per person and light snacks will be provided.
Spectators are WELCOME!
Prizes:  

1st

 

- $80 cash plus swag
2nd

 

- $50 cash plus swag
3rd

 

- $30 cash plus swag
Tuesday, May 9, 2023
8:00 am   Welcome Breakfast
8:30 am   Breakfast Keynote Speaker: TBA
Extreme Events Session
9:15 am   Impacts of Wildfire on the Reclamation at the Big Sky Coal Mine
         Mike Glenn, Montana DEQ
9:45 am   Coal Seam Fires
         Scott Graham, Montana DEQ
10:15 am    Flood of '22 - Impacts and Lessons Learned
         Curt Jacobs, Sibanye-Stillwater
10:45 am    Break
Rare Earth Session
11:15 am    New Investigations of the REE-Nb Carbonatite Deposits of Southern Ravalli County, Montana, USA
         Sarah Risedorf, Montana Tech
11:45 am    Rare Earths in the Berkeley Pit
         Paul Ziemkiewicz, West Virginia Water Research Institute
12:15 pm    Lunch
Doing it Right Session
1:00 pm   Nutrient Regulation in Montana
         Vicki Marquis, Crowley Fleck
1:30 pm   Stillwater Mining Co. and the Good Neighbor Agreement: A Model for Stakeholder Engagement in TSFs
         Jim Kuipers, Kuipers & Associates
2:00 pm   An Argument for Long-Term Care and Maintenance at Reclaimed Mine Sites
         Peter Werner, PE, USDA-Forest Service
2:30 pm   Break
3:00 pm   Building Information Modelling in Mining and Repository Engineering
         Ilja Prinz, CDM Smith
3:30 pm   Sustainable Mining Panel: Mining is critical to supply raw materials and resources to support important industries and all types of infrastructure, including green infrastructure. As demand for mined minerals continues to rise, debate on mining impacts to the environment and communities continues to grow. Now more than ever, miners need to focus on balancing mining operations with holistic environmental and social responsibility. Terms such as "Environmental, Social, and Governance (ESG)" and "Sustainability" are tossed around and politicized, but what do those terms mean and how can miners capitalize on these concepts to create social and financial value? This panel discusses topics such as ESG, sustainability, practical approaches and strategies, and appropriate metrics for reporting from the perspective of a mine, an attorney, a consultant, and an investor.
Jeana Ratcliff, Black Butte Mine, Sandfire Resources America, Inc.
Selena Sauer, Crowley Fleck Attorneys, PLLP
Callan Driscoll, Bridge House Advisors
Investor, TBD
5:00 pm   Social hosted by Tetra Tech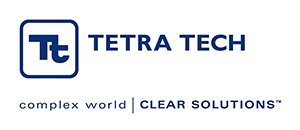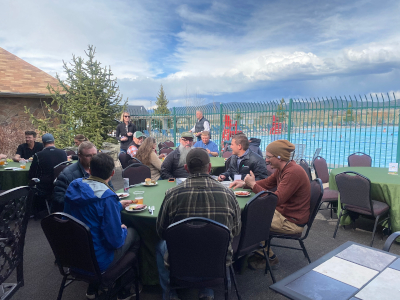 ___________________________________________________________________________________
Wednesday, May 10, 2023
Revegetation Session
8:30 am   Coversoil Attributes and Influence on Vegetation Cover on Reclaimed Areas of The Continental Mine
         John Beaver, WESTECH Environmental Services, Inc.
9:00 am   Use of Herbicides and Seed Mix Design in a Successful Revegetation Strategy
         John Whittingham, Basic Biological Services LLC
9:30 am   Adjusting Seeding Rates and Identifying Weed Control Strategies to Improve Revegetation on Mine Lands
         Matt Rinella, USDA
10:00 am    Break
Exploration/Geology Session
10:30 am    Lead Mining and Reclamation in Missouri: Past, Present, and Future
         Gary L. Hazen, PE, PG, RG & Maxwell S. Hire, PG, CDM Smith, Inc.
11:00 am    Ruby Graphite Project – Rebirth of a Legacy Mine
         Greg Bell, Ruby Graphite Project
11:30 am    The Small Miner and a Journey into National Television
         Tad Dale, American Gold
Noon          Lunch
1:00 pm   Comparison of the Philipsburg District's Geology with the Butte District
         Celine Beaucamp, Montana Tech
Reclamation/Remediation Session
1:30 pm   Troy Mine and Mill Reclamation
         Lance Boylan, Hecla Mining Co.
2:00 pm   Update on the Parrot Tailings Project
         Josh Vincent, Water & Environmental Technologies
2:30 pm   Break
3:00 pm   Early Restoration of Fish Passage at Stibnite via a River Diversion Tunnel and Fishway
         Gene Bosley, PE, Perpetua Resources
3:30 pm   Slag Removal in East Helena
         Cindy Brooks, Greenfield Environmental Trust Group, Inc.
4:00 pm   Status of Tailings Reprocessing at the Golden Sunlight Mine
         TBA, Barrick Golden Sunlight Mine
4:30 pm   Successful Reclamation Techniques at the Spring Creek Mine
         Gabe Johnson, PE, Navajo Transitional Energy Company
5:00 pm   Social hosted by Pioneer Technical Services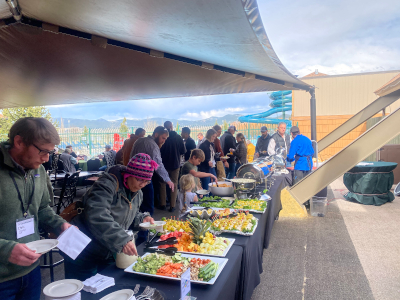 ______________________________________________________________________________________________
Thursday, May 11, 2023
Water Session
8:30 am   Aerial and Bathymetric Survey Data Fusion
         Brandt Winkelman Fairweather IT LLC
9:00 am   Lake Koocanusa Selenium Standards – A Bi-national Collaboration
         Lauren Sweeney, Montana DEQ
9:30 am   Achieving Alternative Compliance at Mining Sites: An Adaptive Management Strategy for a Changing World – A Case Study
         Nicholas J. Tucci, Haley & Aldrich, Inc.
10:00 am    Break
Research Session
10:30 am    Innovative Tailings Disposal; Solidification and Stabilization with Fly Ash
         Paul Eger, Talon Nickel
11:00 am    Continuous Flow Metal Recovery System
         Jerry Downey, PhD, Montana Tech
11:30 am    Solar Radiance as a Latent Heat Source in the Enhanced Evaporation Process
         Bob Ballantyne, RWI Enhanced Evaporation
Noon          Cost-Effective Techniques for 3D Mapping and Modelling of Underground Mines
         Brandon Badeker, BLM
12:30 pm    Lunch