Pre-Apprentice Line Program
The program was originally developed in response to a nationwide shortage of skilled line workers, a demand that continues today. 
Why Study to Become a Line Worker at Highlands College of Montana Tech?
According to a recent survey of the Montana utility industry, there is still a significant need for individuals with the skills provided by the Pre-Apprentice Line Program.
One-Semester Program
Our one-semester Pre-Apprentice Line certificate program prepares you for groundman and apprentice positions within the line trade. You will learn how to assist with the installation, construction, maintenance, and repair of electrical power line systems.
Before beginning the behind-the-wheel training for the Class A Commercial Driver's License, students must complete the three-part Class A Commercial Driver's License (CDL-A) written permit exam. After successful completion of the behind-the-wheel training requirements for the Class A Commercial Driver's License (CDL-A) are met, the student must complete the CDL-A skills exam administered by the Montana Motor Vehicle Division, to become a licensed CDL-A driver, before entering the workforce. 
Collaboration with Employers
The program is an ongoing collaborative effort of many organizations who have come together to oversee the program and ensure future line-workers have the skills needed in industry. These include Montana Technological University, Montana Department of Labor and Industry, NorthWestern Energy, Montana Co-op Association, Rural Electric Association, International Brotherhood of Electrical Workers (IBEW), and National Electrical Contractors Association.
Applying for the Program
The line program combines classroom teaching with extensive, carefully-planned field training.  Students will work with experienced instructors to learn the tasks and skills essential to the trade.  Safety procedures are discussed and practiced with each task.   To participate in this program, you:
Must not have a fear of heights!
Should have good manual dexterity.
Must like to work outdoors in changing weather conditions.
Be physically fit. 
Weigh less than 275 pounds (bucket trucks have weight limits).
The first week of training will include intensive pole work. If, during the first week of training, you determine this is not an appropriate working environment for you, your course fees will be refunded.
The program space is limited, and first come, first served. Admission to Highlands College does not guarantee admission to the Pre-Apprenticeship Line Program.
Admission Requirements
The following criteria must be met before admission will be granted to the Line program.
Application date. Initial admission to the program is based on a first-come/first-served process. The first individuals who apply for a specific semester will have a slot reserved pending submission of the remaining items listed below.
Department of Transportation (DOT) physical examination. Applicants must complete and pass the DOT physical. Applicants should contact their personal physician to fulfill this requirement. A copy of the completed DOT examination form must be submitted to the Admissions Office. Please keep your original card.
Age. Applicants must be at least 18 years of age before the first 2 weeks of the semester of study are complete.
The Line Program is unique in that students complete 30 credits in one semester, and students pay tuition and fees that differ from the rest of Highlands College. For Montana residents, the total is $9,389 for the 2023/24 academic year. Non-residents pay $12,581, while the cost is $10,132 for students with Western Undergraduate Exchange (WUE) status. Choose Tuition & Financial Aid below to connect with a Financial Aid specialist who can provide additional assistance regarding cost.
What is a Line Worker?
Line Workers install and repair electrical power systems, including power lines.
What Kinds of Jobs Do Line Workers Get?
Line workers are employed by electrical companies and rural electric cooperatives.
This is a high-demand field with immediate need and anticipated growth throughout Montana and the nation.

$74,530
Median annual salary for line workers, 2021

230,400
Number of line worker jobs in the U.S. 2021

6%
Projected annual workforce growth through 2031
Explore Classes in the Pre-Apprenticeship Line Program
You'll receive personal, hands-on instruction throughout the semester of courses. You'll have opportunities to work with a wide variety of tools, equipment, and techniques typically used in the line industry.
Learn More About the Pre-Apprentice Line Program
Catalog Details
See exactly which classes are included in the pre-apprenticeship line program.
Related Programs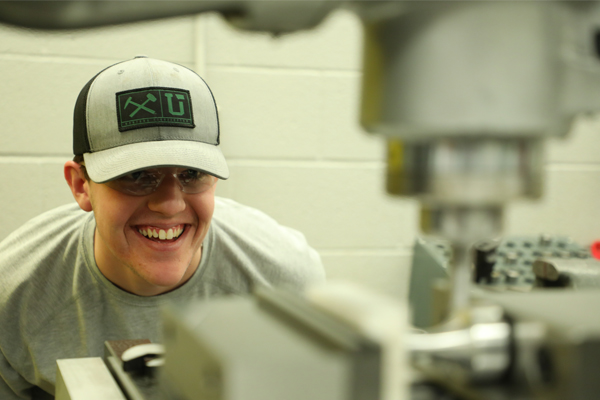 Metals Fabrication
The Metals Fabrication A.A.S is made up of one year of precision machining coursework followed by one year of coursework in welding technology.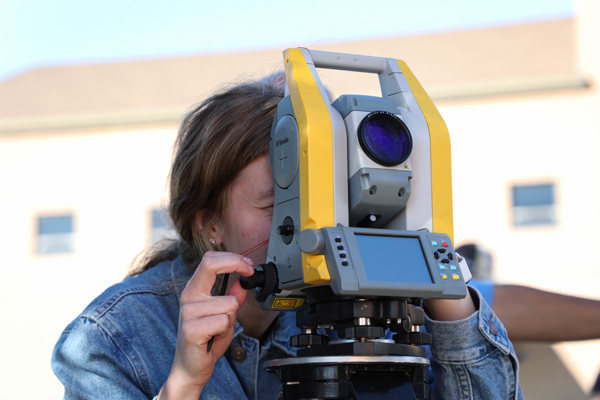 Civil Engineering Tech
Learn to assist professional engineers in nearly every type of infrastructure project imaginable.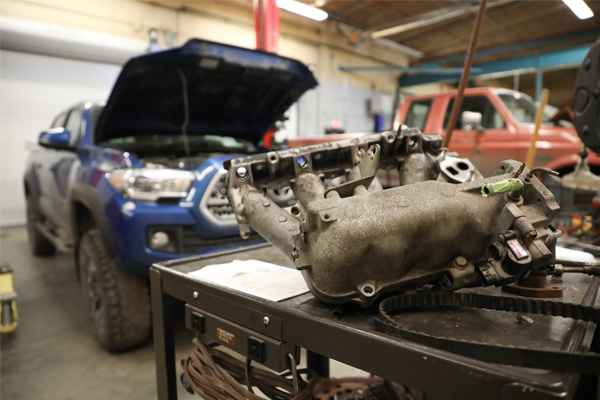 Automotive Tech
You'll learn how to inspect, maintain, and repair a variety of vehicles with engines, including electric vehicles.
Connect with us.
We can answer your questions and help you get started.
lineprogram@mtech.edu
406-496-3725