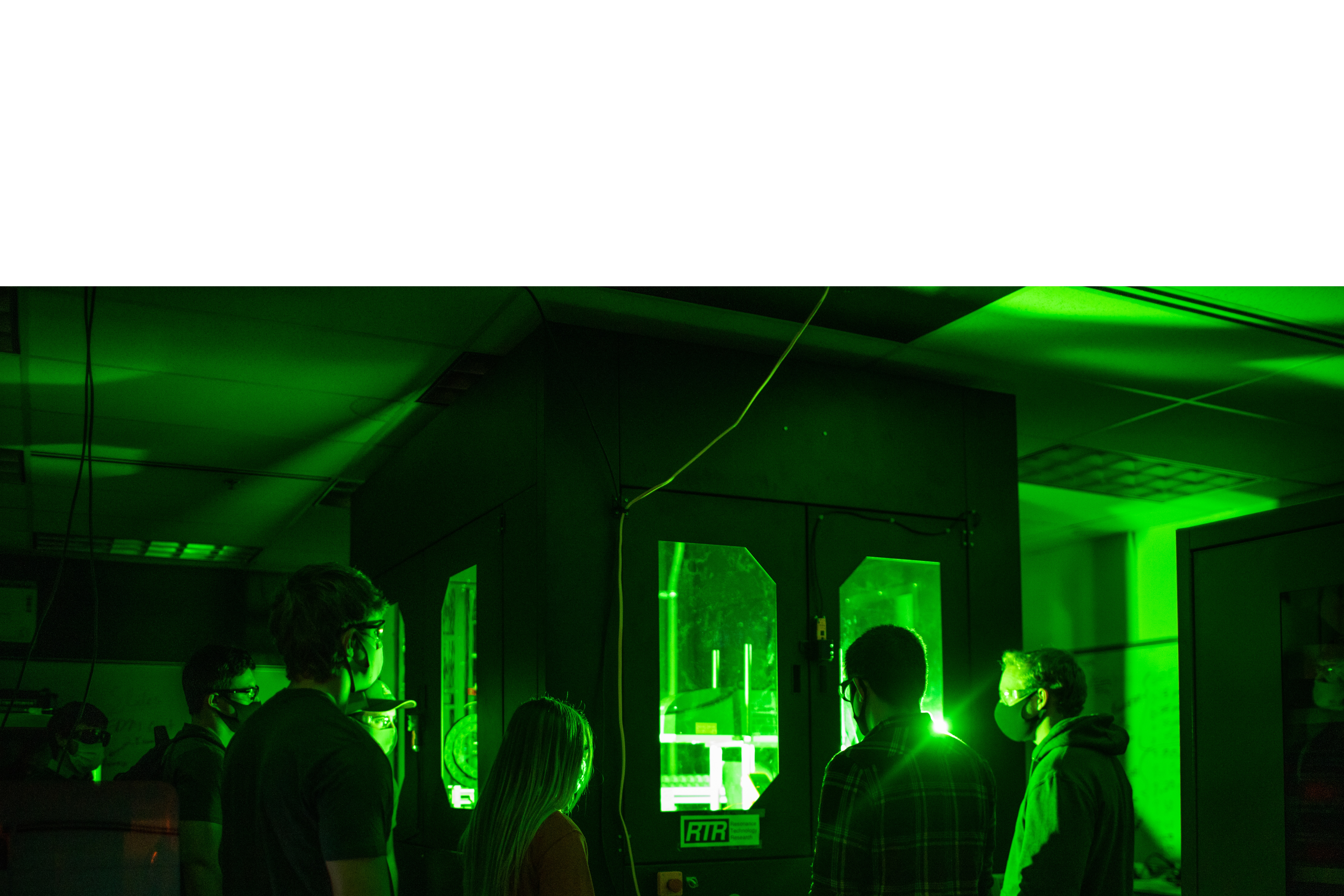 Welcome to the Graduate School, where opportunities are endless!
Montana Tech is an ideal place for you to pursue a graduate degree. Our personal size means dedicated faculty with stellar professional backgrounds and wide-ranging research interests will mentor you in whatever program you choose. You will benefit from our state-of-the-art labs and equipment and outdoors in Big Sky country.
Here's how you can start your Montana experience right here with us.
Apply for Admission.Send an Email.Explore Our Catalog.
Opportunities to Innovate

Montana Tech graduate students have unparalleled opportunities for hands-on discovery and application, driven by global challenges that require a multidisciplinary perspective. Many of these challenges arise from real-world problems that originate from a legacy of mineral and energy
extraction in the region. Both out-of-class research and in-class projects led by our graduate students will help usher in the new clean energy revolution without the environmental legacy of past extraction practices. At Montana Tech, students are the center of the educational experience, and both M.S. and Ph.D. students have opportunities for fellowships and assistantships.
Opportunities for Funding

The majority of on-campus thesis students at Montana Tech receive a graduate assistantship, that includes a tuition waiver and a living stipend. These assistantships allow our students to combine thesis-based research with student employment to fund the degree. These opportunities are increasing, and Montana Tech anticipates a significant increase in funded graduate research assistantships (GRA) positions for Fall. The GRA funding is available to both M.S. and Ph.D. students. Select projects available for Fall are related to advanced manufacturing, and identification, recovery, and processing of rare earth elements. These opportunities are available to students in civil, geological, mechanical, and mining engineering, materials science, and geochemistry, among others.
Opportunities for Current Montana Tech Undergraduate Students
Montana Tech's 4+1 program allows undergraduate students the opportunity to jump start their graduate degree. Careful design allows students to incorporate graduate level coursework into their undergraduate curriculum. Undergraduates are encouraged to begin a research project to get a head start on the thesis requirements.
Opportunities for Native Students  
The Sloan Fellowship will provide a qualified Native American graduate student a stipend and opportunity for additional funding.
Admissions
Apply and learn more about General Admissions into the Graduate School, including deadlines, admissions requirements, and additional documentation required for international students.
Programs
See all of our program offerings. Some programs may have additional admissions requirements for admission into their specific program or track listed on their homepages.
Graduate School Spotlight
Current Students
Find out where to order text books, how to register for classes, submission of required paperwork for graduation, thesis work, and more.
Incoming Students
Learn more about mandatory student orientation, policies for returning and non-degree seeking students, and other helpful links for incoming students.
Connect with us.
We can answer your questions and help you get started.
Graduate School Office
Current Students: (406) 496-4102
Prospective Students: (406) 496-4781
GradSchool@mtech.edu