Staff Senate
Senators
Kinsley Rafish - President
Kinsley Rafish began working at MT Tech in 2017. Kinsley works down at Highlands College as the Public Education Coordinator. She is an outgoing individual who enjoys working with faculty, staff and students. Working directly with high school students she is passionate about educating students on Career Pathways and how to get a "jump start" on their college careers. She joined Staff Senate in 2019 and as an active member hopes to bring new ideas to the table, build a sense of community, and provide a positive and productive working environment. She enjoys working at MT Tech and is excited to see what the future holds.
---
Vice President - Jenna Snow
Jenna Snow began working at Montana Tech in July 2020 with the Financial Aid department. Jenna works with student employment and loves her career in financial aid. She enjoys helping others while always wearing a smile on her face. She joined Staff Senate in hopes to be a friendly face staff know they can count on and to build upon a positive working environment where staff feel appreciated and know they have a team supporting them. She is passionate about making a positive impact on campus and is looking forward to working together.
---

Casandra Welsh - Secretary
Casandra Welsh began her employment at Montana Tech, in 2018 and is grateful for her role at the Montana Bureau of Mines and Geology department as the Budget Analyst. Casandra is excited to be a benevolent member to Staff Senate and will assist in providing support, encouragement, inclusion and positivity to all campus staff. She believes the first step to promoting a positive work environment begins with a smile that will not only benefit your fellow employees but also your health. 
---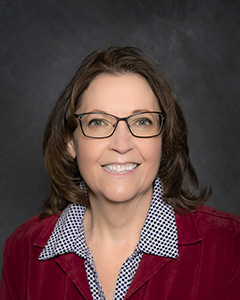 Marcia Lubick - Treasurer
Marcia Lubick earned her BS in Business & Information Technology, graduating with honors from Montana Tech in December 2002 while working 40 hours a week at the Montana Tech Library
She loves her job and enjoys helping students, faculty and staff with whatever they need from the library.  From experience, Marcia understands that juggling what's important in our lives including family, academics and work can be stressful which makes it so very important to make customer experiences in the Library positive and productive.   Marcia tries to go the extra mile every day to help our students. 
Service to the community is also important to Marcia and she enjoys working with the other Staff Senate members to make this campus an even better place to work.
---
Natasha Chadwell
Natasha Chadwell joined the Oredigger family in the spring of 2020. She serves as the Program Admin for Computer Science, Mathematics, and the CLSPS Dean. A lover of learning and hands-on involvement, Natasha is also working on a master's degree in Ecological Restoration under Dr. Robert Pal. She finds great purpose in her studies and in lending a hand to promote positive change. In 2022, Natasha excitedly joined the Staff Senate seeking to positively impact her colleagues, students, and campus. She hopes to help strengthen the voice of the staff through positive action, increasing campus synergy, and celebrating our many Oredigger triumphs.
---
Shauna Goodell
Shauna began working at Montana Tech in 2021 as the Disability Services and Accessibility Coordinator, providing accommodations to students and visitors with disabilities, guidance to staff and faculty, and academic testing services. She became a Staff Senator to help cultivate an environment where staff feel heard, valued, and included - like the environment she promotes for her students. In addition to Staff Senate, she is the treasurer for the Association on Higher Education and Disability (AHEAD) Northern Rockies chapter, and sits on the Montana Tech Veterans Taskforce, the Recruiting, Hiring, and Onboarding Team, and the Behavioral Intervention Team (BIT).
---
Mike Haldane
Mike Haldane started working at Montana Tech in February of 2020 as the Career Fair & On-Campus Interview Coordinator in Career Services, and is now the Director of the Mail/Copy Center and Digger Card Center. Mike really enjoys interacting with the faculty, staff, and students of Montana Tech in his current role, and is proud to be part of such a prestigious institution of higher learning.  Becoming part of the Staff Senate seemed like a great way for Mike to connect more with the Montana Tech family, so he jumped at the opportunity! As a member of the Staff Senate, Mike hopes to have a positive impact on both the north and south campuses, and to help make Montana Tech a better place to work.
---
Tara Kloker
Bio coming soon...
---

Debbie Luft
Debbie has been working at Montana Tech since May of 2005 after earning her second Bachelor's degree from Montana Tech in Biological Sciences. For the first three years she worked as a full time research assistant for Tech professors Don and Andrea Stierle performing many of the bioassays for the lab as well as maintaining the lab's numerous microbial cultures. Then in May of 2008 she began working as an academic recruiter for Montana Tech. During that time, she has worked with all groups of students, but most recently she works with transfer students to assist them in their admissions process and works other college campuses to create new transfer articulation agreements and pathways. As a Staff Senator she hopes to help the campus realize the important role staff plays in creating a positive student experience and the students' overall perceptions about Montana Tech. As a Staff Senator she also looks forward to finding ways to help make sure the staff feels appreciated for their efforts and welcomes input from any staff members. staff members.