DiggerCard - The Official Montana Tech ID
The DiggerCard Center issues the official Montana Technological University photo identification card. The DiggerCard provides convenient access to many services on campus and can be loaded with Digger Dollars, a flexible spending account.
DiggerCards are needed to: 
Pick up payroll and loan refund checks in the Business Office
Use the Library, HPER, and Academic Center for Excellence (ACE)
Gain access to computer labs after hours
Attend athletic events (Students only)
Deposit and spend Digger Dollars
Use meal plans
Take advantage of Digger Discounts 
Get Your DiggerCard!Deposit Digger Dollars Online!Digger Discounts Available Here!
DiggerCard Center Location and Hours 
The DiggerCard Center is located on the lower level of the Student Union Building (SUB) in room 116. The center is open Monday through Friday from 8:00 a.m. to 4:00 p.m. and closed on holidays. 
New DiggerCards are $35
Replacement DiggerCards are $25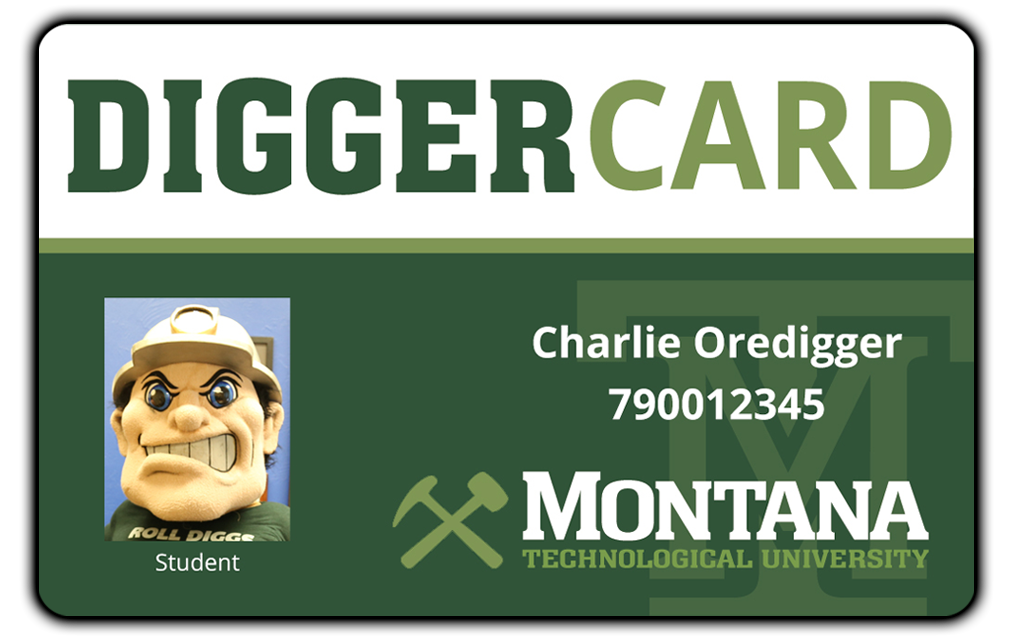 For more information about DiggerCard or Digger Discounts, contact:
Student Union Building Room 116
Mike Haldane
Director, DiggerCard Center
mhaldane@mtech.edu
406-496-4514