Why Earn  your Ph.D. in Materials Science at Montana Tech?  
The Materials Science Ph.D. program at Montana Tech offers an unparalleled combination of academic excellence, a vibrant and expansive research culture, interdisciplinary opportunities, a supportive community, and the opportunity to enjoy a unique, adventurous lifestyle. The program has been developed to foster intellectual and professional growth, emphasize personal responsibility, encourage innovation, and nurture your affinity for learning.
Perform Cutting-Edge Research
Our Materials Science Ph.D. program is an exceptional opportunity for graduate students to engage in cutting-edge materials research in areas such as materials synthesis, biomaterials, nanotechnology, recycling, waste treatment, and many others. Through their faculty mentors, students gain access to abundant funding and most immediately qualify for graduate research assistantships. This accessibility allows students to dive into hands-on research experiences during their first semester on campus, fostering their intellectual growth and enabling them to contribute to exciting discoveries.
Research Laboratories
Our research facilities empower graduate student researchers to drive innovation in the field of Materials Science and Engineering. Students enjoy access to a an exceptionally wide range of laboratory equipment that includes fully-equipped aqueous and electrolytic process laboratories, extensive comminution and physical beneficiation capabilities, and an array of high-temperature furnaces and reactors. In addition, an impressive suite of analytical and characterization instrumentation is available to meet research needs.
Outstanding Location 

 
The serene beauty of the Rocky Mountains will provide an inspiring backdrop for your intellectual pursuits. We understand that an appropriate blend of study and recreation is essential to a students work-life balance, sense of personal well-being, and research productivity. You will have the opportunity to enjoy a unique lifestyle that balances intellectual growth with adventure and rejuvenation. You can explore stunning landscapes, partake in outdoor activities like hiking, skiing, mountain biking, or merely find solace in natural surroundings.
Flagship partnership 

 
Montana Technological University participates in the Materials Science Ph.D. program with Montana State University. The collaborative program pools the resources of both campuses, including multiple departments, faculty, courses, and research infrastructure. Core courses are coordinated and shared  between campuses, to give the advantage of online instruction. 

Countless Research Opportunities
What Does the Materials Science Ph.D. consist of? 
The Materials Science Ph.D. program leads to an advanced research degree that focuses on the study of the structure, properties, synthesis, and applications of materials. This interdisciplinary field combines elements of physics, chemistry, engineering, and biology to investigate the behavior and performance of various materials, ranging from metals and ceramics to polymers and composites. The program involves in-depth coursework, hands-on laboratory research, data analysis, and the development of critical thinking and problem-solving skills. Students work closely with faculty mentors, conduct original research, and contribute to the advancement of knowledge in materials science through the production of a doctoral dissertation. Specific program milestones include coursework (minimum 32 credit-hours), qualifying examination, candidacy examination, and dissertation defense. Students who enter the program with a bachelor of science degree can expect to graduate in four to seven years.
What Kinds of Jobs Do Material Science Ph.D. Graduates Get? 

 
Our Materials Science Ph.D. program has a strong track record of preparing graduates to succeed in both academia and industry. Over the past decade, approximately two-thirds of program graduates have found employment within academia, while the remaining third opted to directly enter industry. The diverse range of outcomes highlights the versatility and value of a Ph.D. in Materials Science.
For those interested in pursuing an academic career, our program provides a solid platform for its graduates to secure post-doctoral research positions that allow the to further develop their research expertise, expand their academic network and strengthen their publication record. A number of our graduates who pursued the academic route managed to obtain tenure-track faculty positions within a few years following graduation. Our program also equips students with the skills and knowledge to thrive in various industries, including health sciences, extractive metallurgy, and forensics consulting.
Explore classes in Materials Science Ph.D. 
Full-time students are expected to complete the 20-credit core curriculum and pass the qualifying examination in their first year. Each student must also earn at least 12 credits of electives within or related to the chosen specialty. 
Up to 24 semester-credits from a master's degree may be accepted toward the minimum degree requirements. These credits must be applicable to the materials science curriculum, and their acceptance is subject to review. To ensure that students benefit from the collaborative, three-campus nature of the program, at least 9 credits must be earned from courses offered away from the home campus. No more than 9 credits may be from 400-level courses. 
Learn More About Materials Science Ph.D.
Admissions Requirements  
Students with a bachelor's degree (minimum cumulative 3.0 GPA) or a master's degree in a STEM discipline are encouraged to apply. 
To be eligible for admission to the Ph.D. program at Montana Tech, you must have earned a B.S. degree or equivalent in materials science, materials engineering, physics, chemistry, metallurgy, or a related science or engineering field. Your academic record must provide evidence of a strong background in the fundamentals of science and/or engineering principles. A student with such a background who has not passed certain undergraduate courses that are prerequisites for their required or elective graduate courses must remedy this gap as expeditiously as possible, either by taking the prerequisite undergraduate course or through independent study and credit by examination. 
Admissions Deadlines  
The Materials Science Ph.D. program generally accepts new students only for the Fall Semester. Applicants should plan to submit a complete application package by January 1. Late applications may receive consideration in the event that funded graduate research assistantships are or become available prior to the beginning of the Fall semester. 
GRE Scores 
The application must include an officially verified Graduate Record Examination (GRE) scores. GRE scores of 158 quantitative, 158 verbal, and 4.0 analytical are representative of students previously accepted for the program. 
English Proficiency  
The minimum acceptable scores for international students are 90 for the Test of English as a Foreign Language (TOEFL) and 7.0 for the International English Language Testing System (IELTS). International students with an earned bachelor's or master's degree from an ABET-accredited U.S. college or university are not subject to this requirement. 
Tuition Waiver and Teaching Assistantships/Research Assistantships  
Admitted students receive a tuition waiver and a $26,400 per calendar year stipend. Upon entering the program, students will either be assigned a Graduate Research Assistantship (GRA) or a Graduate Teaching Assistantship (GTA). GRAs are reserved for students who are engaged in funded graduate level research. In the event that no funded research opportunities exist, the student will be assigned a GTA and assigned to serve one of our science or engineering departments. Such students are expected to transition to a GRA no later than the start of their second year. 
Learn More About Materials Science Ph.D.
Catalog Details
Get semester-by-semester info about materials science and engineering courses.
Related Programs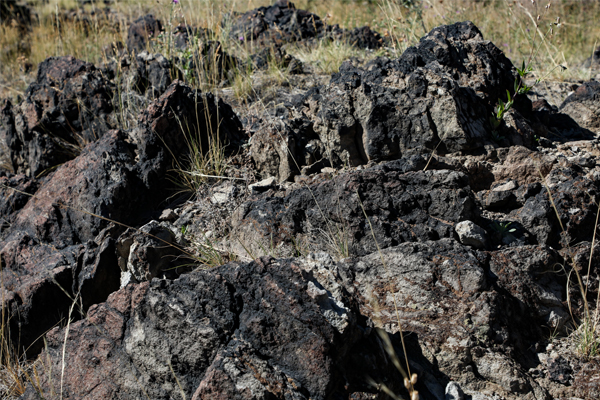 Earth Science and Engineering, Ph.D.
Earn your Ph.D. in Earth Science and Engineering and take advantage of Montana Tech's and Montana Bureau of Mines and Geology's distinctive strengths.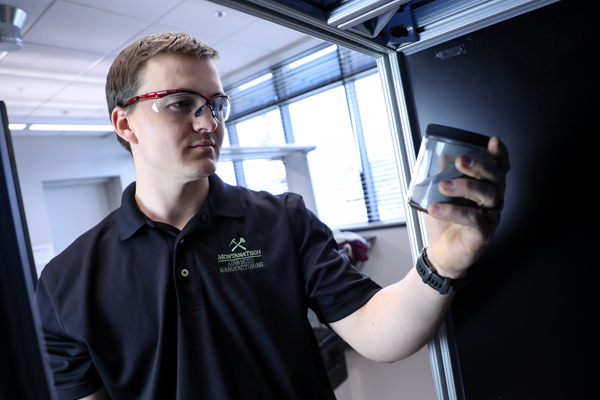 Individualized Interdisciplinary Ph.D.
Allows you to bring forward a problem or series of problems to research while obtaining a Ph.D. tailored to your interests.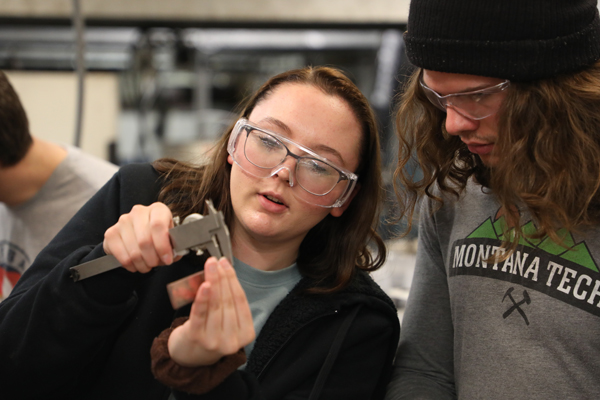 Materials Science and Engineering, M.S.
Thesis track and non-thesis track alternatives are available on-campus and via distance learning.
Connect with us.
We can answer your questions and help you get started.
Dr. Jerome Downey
Professor and Department Head
(406) 496-4578
jdowney@mtech.edu