Materials Science and Engineering, M.S.
Why Study Materials Science and Engineering at Montana Tech? 
Materials Science and Engineering is a rapidly growing field thanks to the need for technological advancements to address current and emerging global challenges such as sustainability and climate change, resource scarcity, energy conservation and storage, healthcare and biomedical engineering, and pollution control, among others. Our dynamic and intellectually stimulating program positions graduates to pursue careers in research and development, product design, manufacturing, operations, and consulting.
Perform Cutting-Edge Research
Our Materials Science and Engineering M.S. program offers an exceptional opportunity for graduate students to engage in cutting-edge materials research in areas such as materials synthesis, biomaterials, nanotechnology, recycling, waste treatment, and many others. Students have access to abundant funding and most immediately qualify for graduate research assistantships. This accessibility allows students to dive into hands-on research experiences during their first semester on campus, fostering their intellectual growth and enabling them to contribute to exciting discoveries.

State-of-the-Art Labs and Equipment

 
The resources available in our laboratories enable materials science and engineering graduate students to conduct research that makes an impact. Use state-of-the-art analytical, laboratory, and field equipment. You'll have access to instruments in your materials sciences research and opportunities to work one-on-one with faculty. 
Outstanding Location 

 
Live and learn in Butte, an outdoor adventurer's paradise. Six mountain ranges surround the Montana Tech campus, and two national parks and five rivers are nearby for weekend adventures. You'll benefit inside and outside the classroom while earning your master's degree in materials science and engineering here.
Distance Option 

 
It is possible for our materials science students to earn their MS/MSE degree via distance or remote learning through Montana Tech. Off-campus research is encouraged for qualified students. Learn more about distance or remote learning opportunities that include both thesis research and non-thesis practicum options.
What is Materials Science? 
Materials Science is the study of all the "stuff" that makes up everything around you. Materials scientists study the makeup, design, and processing of different substances. They use knowledge of physics and chemistry to understand the structure and properties of materials so they can be engineered to meet needs for manufacturing, nanotechnology, machine learning, construction and many other industries.  
What Kinds of Jobs Do Materials Scientists Get? 

 
The world is in the midst of a materials revolution. Materials scientists and engineers are employed in a variety of industries, and work to solve some of the planet's most pressing challenges.Areas where material scientists and engineers make significant contributions include:
Design

ing

strong, durable

lightweight materials

for construction and transportation

P

romot

ing

energy efficiency, and

enabl

ing

the transition

to renewable energy sources

through

develop

ment of

environmentally friendly

materials and processe

s

C

onserv

ation of

natural resources b

y

developing efficient extraction and processing methods and by

designing recyclable mate

rials

D

evelop

ing

materials and technologies

that

purify water and the air

Contribut

ing

to the development of advanced energy storage systems, such as high-capacity batteri

es, solar cells, and fuel cells

Develop

ing

biocompatible materials for tissue

engineering, scaffolds, and medical devices

Develop

ing

materials with enhanced electrical, magnetic, or optical properties for use in

a variety of information technology and electronic applications

86% Fundamentals of Engineering (FE) Pass Rate

11:1 Student to Faculty Ratio

Ability to Work Anywhere in the World

$78K Average Starting Salary
Explore Classes in Materials Science 
You'll take core courses in bonding, structures and defects; thermodynamics of materials; kinetics and phase transformations; and advanced mathematics.  
The MS/MSE program at Montana Technological University offers thesis track and non-thesis track alternatives. Both are available to on-campus students and to off-campus students through distance-learning. Incoming off-campus students are admitted to the non-thesis track. At the invitation of a research-active participating faculty member (advisor), students who demonstrate an interest and aptitude for scientific research may petition the Graduate School for transfer to the thesis track. 
Learn More About Materials Science and Engineering, M.S. at Montana Tech
Mines & Engineering 
Explore other programs in engineering and related fields.
Catalog Details
Get semester-by-semester info about materials science and engineering courses. 
Related Programs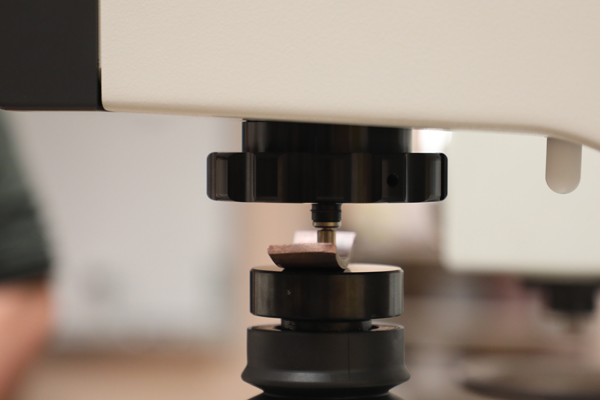 Materials Science Ph.D.
Become an expert in materials science by earning your Ph.D. at Montana Tech.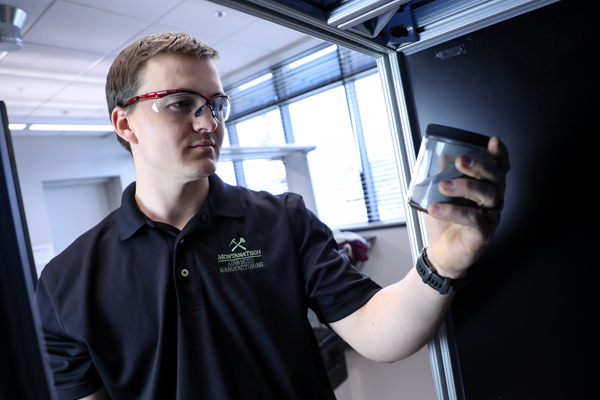 Individualized Ph.D. 
Allows you to bring forward a problem or series of problems to research as you earn a Ph.D. tailored to fit your interests.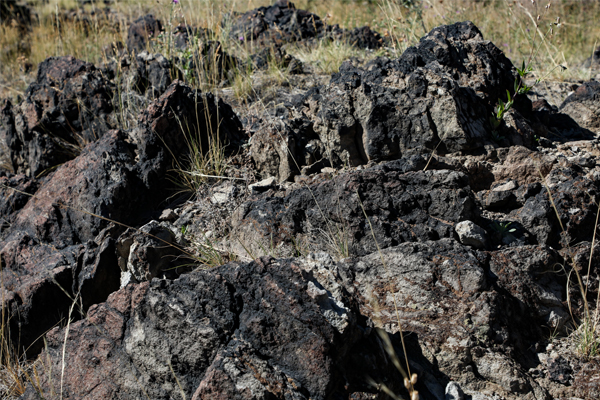 Earth Sci. & Eng. Ph.D.  
Earn your Ph.D. in Earth Science and Engineering and take advantage of Montana Tech's and Montana Bureau of Mines and Geology's distinctive strengths.  
Connect with us.
We can answer your questions and help you get started.
Dr. Jerome Downey
Professor and Department Head
jdowney@mtech.edu
406-496-4578