Why Earn an Interdisciplinary, M.S. at Montana Tech? 
An Interdisciplinary Masters of Science allows you to study and perform research in specific fields of interest. Ranked #1 among the best engineering schools in the nation by Best Value Schools, you'll benefit from an extraordinary hands-on learning environment.
State-of-the-Art Labs and Equipment
You'll benefit from dozens of different types of laboratory settings, that range from the nation's only underground mine classroom, to facilities that research advanced manufacturing, nanotechnologies, and more. 
Outstanding location
Montana is a beautiful classroom for students with interests in water quality, ecology, geology or environmental fields. If you are looking to spend your time in our top-notch labs, rest assured that in your down time, you'll find thousands of acres of National Forest, two national parks, breathtaking Rocky Mountains and blue-ribbon rivers are all within driving distance.
Admissions
An undergraduate GPA of 3.0 is required. Applicants to the IMS program should follow the instructions for applying to the Montana Tech Graduate School, using the IMS application. Because of the unusual nature of this degree program, the IMS has several additional admission and program conditions.
Each student needs to establish a program committee prior to admission to the program.
All prospective applicants must first consult with the Dean of Graduate Studies before beginning the application process.
The student must seek out and identify a Program Committee of at least 3 university faculty members from at least two different academic departments who are willing to serve. At least one committee member must be from a Master's Degree granting department of Montana Tech. The Chair of the Program Committee does not have to be from Master's Degree granting department. Each discipline in the proposed interdisciplinary program must be represented on the Program Committee.
In consultation with the Chair and other members of the Program Committee, the applicant will develop a clear set of goals for their research program and curriculum plan. The curriculum plan must list each course the student will take for the program. The plan should strike a rough balance of work among the various disciplines represented. The Program Committee members and the Department Chairs must approve the proposed degree plan.
The Program Committee will act as the student's department. The committee will meet to consider the application materials and submit those materials and an admission recommendation to the Graduate School.
Countless Research Opportunities

Highly Personalized Learning
What is the Interdisciplinary, M.S.?
You'll work with a faculty advisor to take graduate courses tailored to fit your interests and goals.
What Kinds of Jobs Do Interdisciplinary, M.S. Graduates Get?
Your career field will depend on the disciplines you select to study within your M.S. degree. Masters degrees usually command higher salaries in the fields of engineering and the sciences. You also may choose to continue on to a Ph.D., or pursue a career in academia or research.
Explore Classes in Interdisciplinary, M.S.
The IMS program offers a non-thesis option (37 credits) and a thesis option (31 credits). The non-thesis option will typically be available to only those students who can document a history of written and oral publications and presentations. An undergraduate GPA of 3.0 is required.
Learn More About Interdisciplinary, M.S. at Montana Tech
Research Office
Browse our research initiatives and identify professors to serve on your committee.
Catalog Details
Get semester-by-semester info about graduate Interdisciplinary, M.S. courses.
Related Programs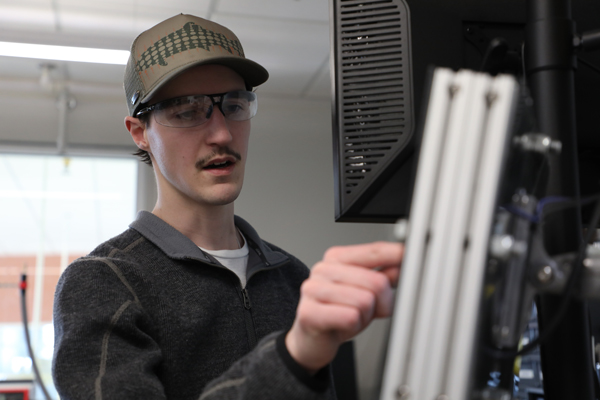 Project Engineering, Management, M.S.
This distance learning program is designed to give working professionals an opportunity to enhance their technical and managerial skills with minimum disruption to their workday.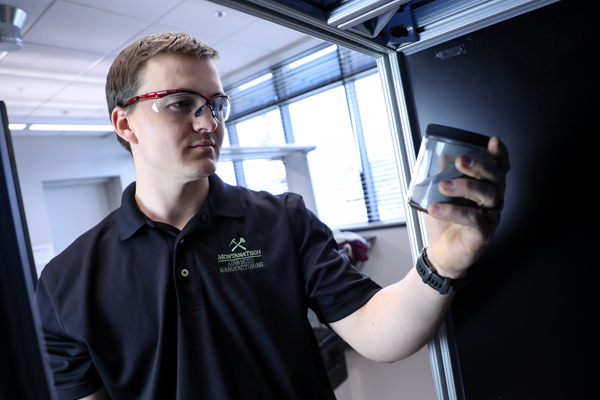 Master of Engineering, M.Eng.
Advance in your workplace by specializing in any of 12 fields of engineering.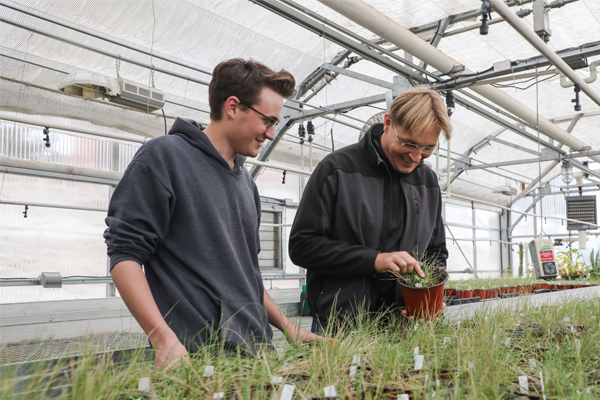 Ecological Restoration, M.S.
Learn to facilitate recovery of ecosystems that have been damaged or disturbed.
Connect with us.
We'll answer your questions and help you get started.
Jesse Taylor
Graduate School Admissions
Jtaylor7@mtech.edu
406.496.4781