Financial Aid
New Students
How to Apply for Scholarships
Step 1
Log in and click on "Apply for Scholarships" on the left side of the page.
To apply for a scholarship, you must first apply for admission to Montana Tech.
As soon as your application has been processed, you will receive an e-mail with a link to your personal website. Once you log on to your website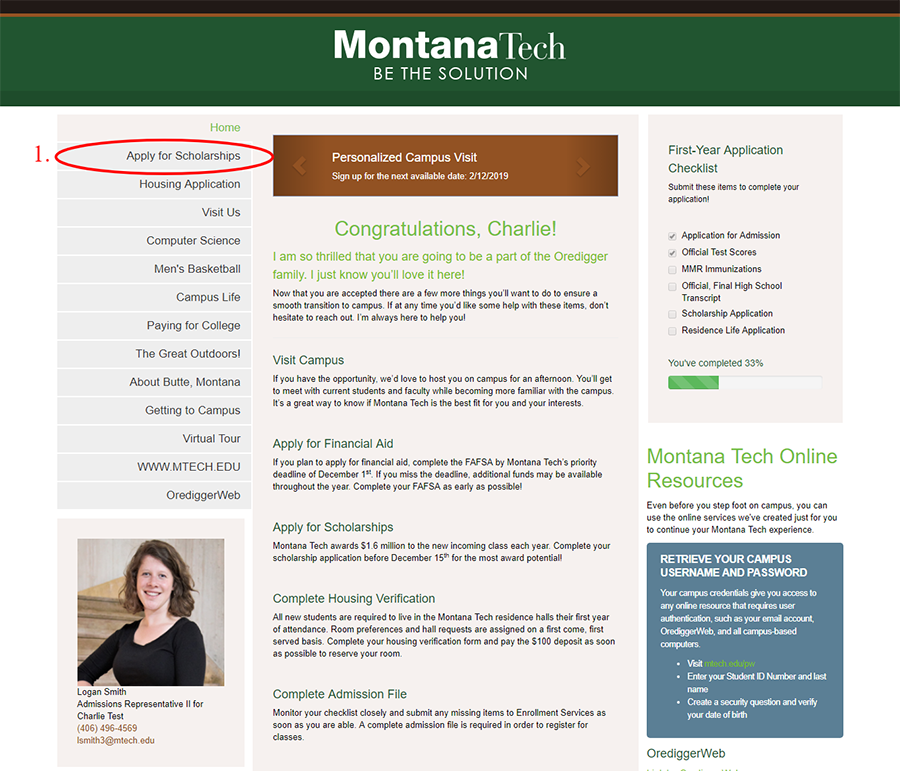 Step 2
Fill out the application on the Apply for Scholarships page.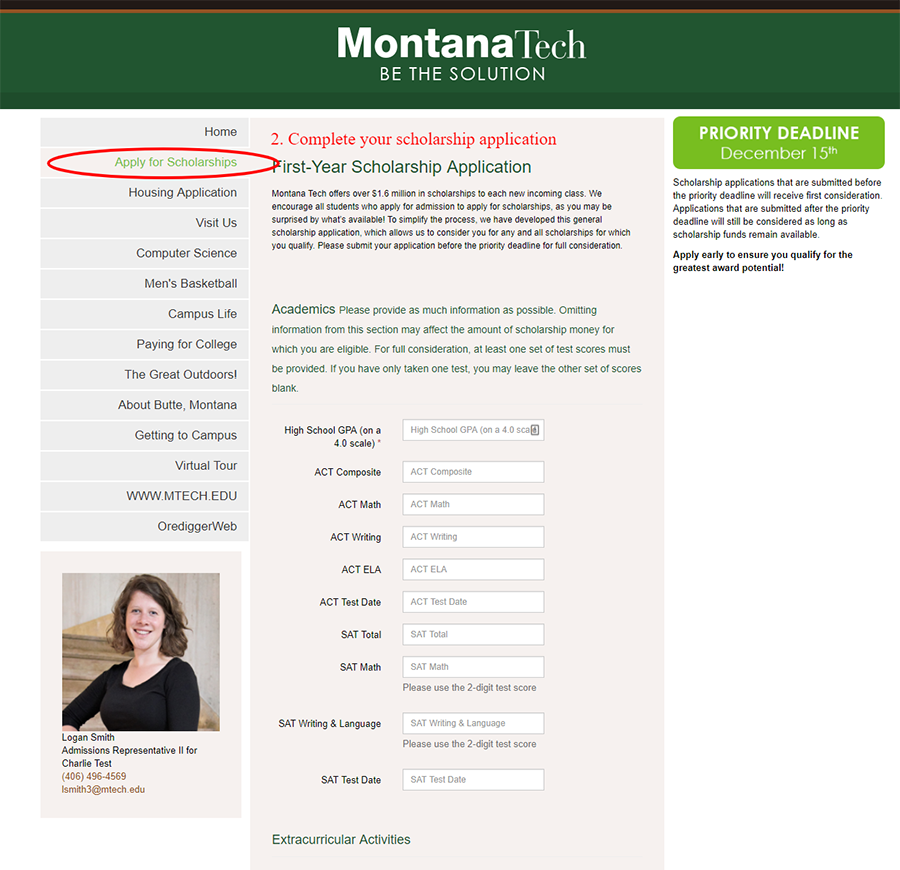 Step 3
Once your application is completely filled out, click "Go."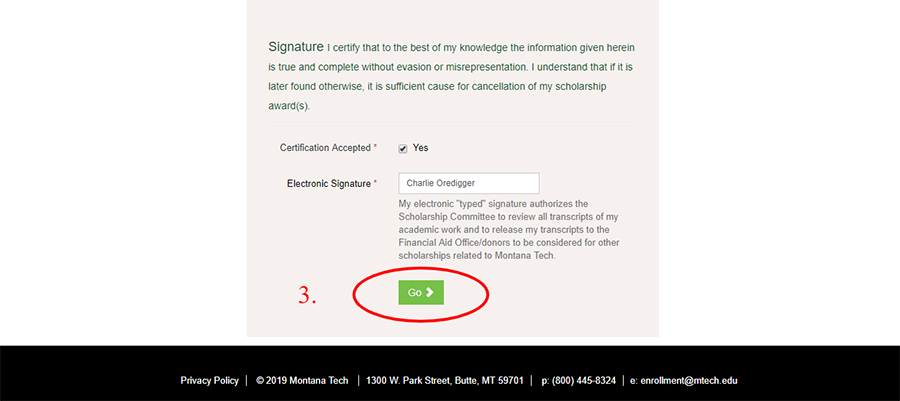 Step 4
If your application is successfully submitted you will see a confirmation page thanking you for your submission.