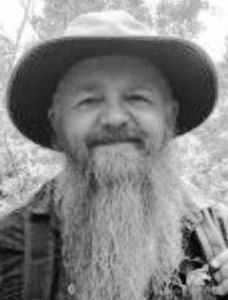 Oct. 24, 1974 - Dec. 26, 2020 
Eric Todd Bjorkman, 46 years old, of Columbus, Montana, passed peacefully from this earthly life just a minute after midnight on Dec. 26, with his wife of nearly 20 years, Judy Bjorkman, by his side. The cause of death was attributed to multiple organ failure.
Eric was born in Butte, Montana, on Oct. 24, 1974, to Judy Kay Clemo Bjorkman and Gary Lee Bjorkman. He graduated from Butte High in 1993, and Montana Tech with a Bachelor's Degree in General Engineering in 2000. Following graduation from Montana Tech, Eric married his best friend and love of his life, Judy Nielsen, whom he met while working at the Butte Copper Company.
Eric grew up in the outdoors, spending time with his parents, brother, Grandpa Carl Bjorkman, Boy Scout Troop, and childhood friends hiking, camping, jeeping, fishing and target shooting. While attending Tech, Eric developed an interest in prospecting for smoky quartz crystals, as well as various minerals and fossils, a pastime he shared with his wife, Judy.
During Eric's career, he engaged in engineering and sales work for SSR Engineers, HDR, Anixter, and his most recent employer, Border States. Eric was renowned for his competence in his field, his integrity, and strong work ethic. He made many friends wherever he traveled, whether it was assisting rural electrical co-ops in the maintenance of their electrical systems or enabling mines and oil fields to power their equipment and facilities.
Eric was a once in a lifetime gift to those who knew him. He was a best friend, loving and affectionate husband and father. In Eric resided a kind, gentle and caring soul who loved his family and friends deeply. His cousin, Brent, aptly described him when he said "Eric was always the best out of all of us." And he really was the best, whether you needed a hug, some encouragement, a bit of sound advice or a trustworthy friend. He was the best.
Eric was preceded in death by his infant brother, Michael Bjorkman; and his mother, Judy K. Bjorkman. Eric is survived by his wife, Judy; and children, Gwen and Anders Bjorkman of Columbus, MT; father, Gary Bjorkman of Butte, MT; and brother, Toby Bjorkman (Stephani) of Butte, MT.
Cremation has taken place and a small private family service will occur at St. James Lutheran Church. Condolences can be shared with the family at Smith Funeral Chapels and Crematory West via their website www.smithfuneralchapels.com.
In lieu of flowers, please consider making a donation to Project Hope of Columbus, MT (Box 1433 Columbus, MT 59019) or St. James Lutheran Church (Box 356 Columbus, MT 59019).